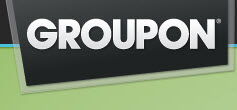 There is one bright spot in the job world today… Groupon.com. This is the company that offers deals to consumers in local markets in conjunction with local merchants. The catch is that the deal is only valid if a certain number of consumers take up the offer.
This works for all parties because a merchant doesn't have to offer the deal unless he/she receives enough sales volume to make it worth it. And since it will be worth it to the merchant, consumers that take the offer get the best possible deal available.
It is said that Groupon turned down a six-billion dollar purchase offer from Google recently. Since that time, they have received over 900-million dollars in venture capital and they are using some of that money to hire local sales and business development talent.
You can apply here:
~~